The rapid evolution of digital functionality has created new uses and new practices, therefore raising expectations in the use of business applications.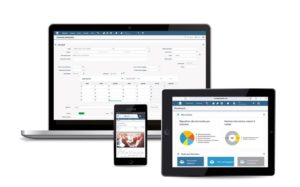 We have decided to respond to this by completely rethinking the usability and design of our solutions, which are now available across all formats. We have worked on an improved user experience, thanks to an even more user-friendly interface with access to simplified features, streamlined processes and modernised visuals.
We have also worked on new user portals, which are now customisable and fully interactive.
Posté dans
News
le
.