Following the Conseil Départemental du Gard et le Conseil Régional d'Ile de France, we have the pleasure to announce that the Conseil Départemental de la Vendée has just chosen the NEEVA solution.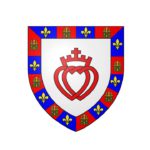 The NEEVA solution will enable management of skills and appraisals of 2800 agents in the organisation and will be interfaced with their Astre HR personnel management software.
The NEEVA application has been chosen for the integrity of its features, its customisation potential (in particular thanks to its Design mode), its usability and for the experience of its team in this sector.
The Conseil Départemental de la Vendée choose NEEVA Skills and NEEVA Entretien:
The solution to manage the skills and talents of your employees in real time
– Index your skills and operations
– Manage your job data repositories
– Manage your job vacancy data repositories
– Evaluate your talent
The high-performance and easy-to-use solution to organise and monitor your interview campaigns
– Create and configure your interview questionnaire
– Manage your interview campaigns
– Involve employees in interviews
– Keep track of your interview campaigns
Posté dans
Press release
le
.